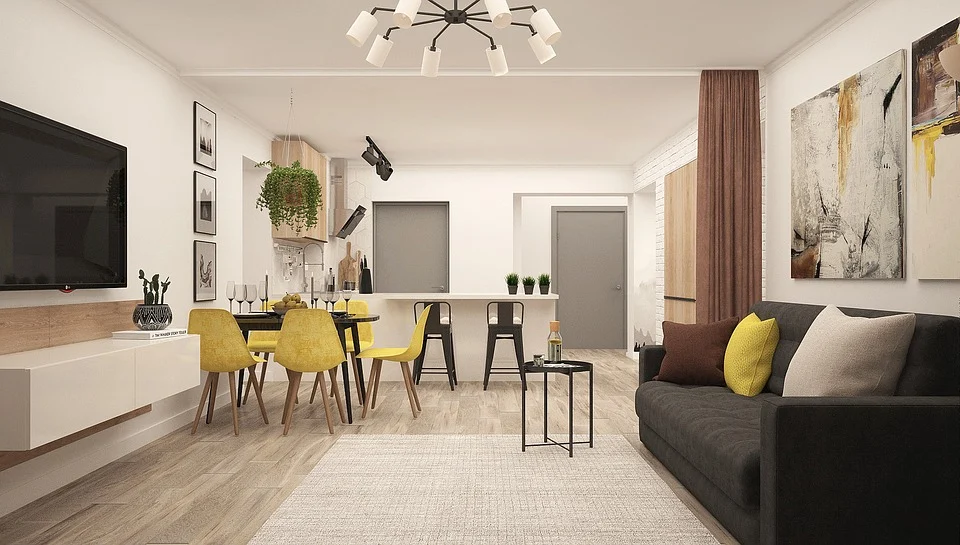 It's safe to say we spend a great deal of time in our homes. Some rooms get used every day, like the kitchen and bathroom, so naturally, you would want them to remain updated and stylish, like the kind from capitol kitchen & bath. However, one room that takes precedence over all others is the living room. It is the first thing guests see when they come over, where the family gathers for movie night and general relaxation, the centerpiece of the whole house. If your living room has become a little flat compared to the rest of your house, here are some stylish ways to make it pop.
Quality Lighting
It's going to be hard to admire your stylish living room if it's as dark as a dungeon. Because a lot of time is going to be spent in the living room, it's good to have a variety of quality light sources, both natural and artificial. If you can help it, allow big windows to fill the room with natural light to make it feel more open and welcoming, but for times when that isn't possible, using warm lighting can really make a living room feel cozy. You can even find stylish lamps to add extra flair!
Unique Furnishing
You've got to have some comfortable furnishing in your living room for it to be complete, so why not make it stylish? Sure, you could pick out a common couch and that would get the job done just fine, but getting something with a unique design would really stand out from the rest. Other things to consider are rugs, chairs, the coffee table, end tables, an entertainment center, bookshelves, and just about anything else you could think of to fill the space and increase the overall aesthetic of your living space.
Intriguing Decor
If you truly want a living room that pops, you'll need to pick out some intriguing decor to spruce the place up. What you choose to decorate the living room will depend upon your individual taste, but by hanging art on the walls, setting pieces on mantles or end tables, and getting creative with your space, you can elevate an average living room into a stunning one.
A Room that Catches the Eye
By adding these features into your living room, you'll not only create a living space that is comfortable, but one that has guests pointing out their favorite aspects of the room and asking where you got it.