Tuscany is a region in Italy which attracts hundreds of thousands of tourists each year who come to visit the amazing destinations within this Italian region. Something which has grown greatly in popularity is people using their vacation time to take a tour of the region, doing so either by car on on a bicycle. Tuscany is widely considered to be one of the most beautiful regions in both Italy and Europe and a tour really does make the most sense rather than staying in a single location.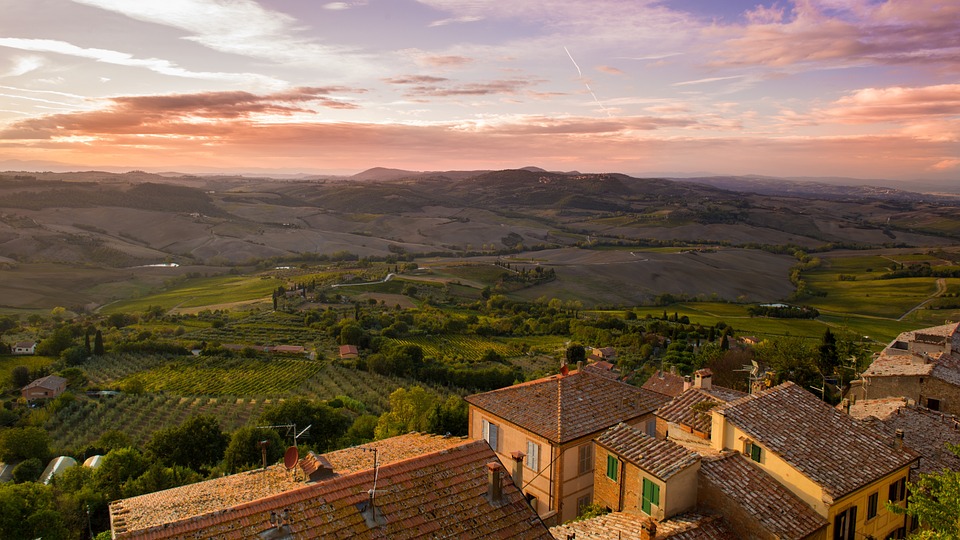 To get started you should price up flights to both Florence and Pisa, these are the main airports in the region and where you'll find the most flights in and out of, check out JustFly to ensure that you get the best prices. It is important to plan this trip ahead of time in order to ensure that you visit all of the best places during your time in Tuscany, and here are the main locations which you should be looking at visiting.
Florence
Regardless of whether or not you are flying into Florence it is a city which should certainly be at the top of your list for places to visit. Many refer to Florence as the world's greatest open-air art museum and when you wander these streets you'll see just why. This was the heart of the renaissance culture and throughout the city there are all kinds of sculptures and statues, fountains and architecture which will blow you away. The Duomo is an incredible feat of engineering and art and elsewhere in the city you have many art museums and intricate structures like the Ponte Vecchio which spans the Arno River. A beautiful location to visit during your time in Italy.
Pisa
Like Florence, Pisa is also a location which you shouldn't miss out on, and you may be surprised to learn that there is more to see here than just the wayward leaning tower. This coastal city offers natural beauty, art museums, botanical gardens, and many other structures which display the splendor of the renaissance period. Along the Arno River you will also find some beautiful natural scenery, best enjoyed with an afternoon boat ride. Naturally the tower is something which you shouldn't miss out on, a great photo opportunity!
Livorno
This port-city is actually one of the most important in the country as it is here where many of the countries imports and exports arrive to and leave from. The city is far more than a port however and the harbor here is absolutely spectacular, offering glorious views across the Mediterranean Sea. Head to Nuova Venezia, a beautiful corner of the city with mazy cobelled-stoned streets, a vast canal network and plenty of independent shops and restaurants which you can enjoy.
Montepulciano
What many tourists love about Tuscany is its broad rang of landscapes from valleys to cities, quaint villages to vast vineyards, and Montepulciano falls very much into the latter category. This small town is not too far from the city of Siena and it sits on top of an ancient limestone ridge, some 600 meters high. The views from the town are stunning, looking out across rolling valleys and vineyards which make the delicious Vino Nobile. Here you will also find lots of medieval architecture and inspiration, which has helped to shape the town and give it real character.
Val D'Orcia
Montepulciano is beautiful, but in terms of natural vistas there isn't a view more inviting in all of Italy than here in Val D'Orcia. This rich and lush green valley isn't just a pretty face however, there is also plenty to see and plenty discover in the region. There is a historic heritage railway here which cuts through the valley and throughout the region you'll find small towns and quintessential Italian villages, not to mention the thousand of acres of vineyards. Whether you are up for relaxing in a countryside hideaway or getting involved in some outdoor pursuits, this is most certainly the place to be.
Lucca
Lucca is a small city not too far from Pisa and it is a walled city with a rich heritage. The city played a key role in both the Renaissance and throughout the Middle Ages, and it still wears much of its history on its sleeve. The most striking thing about this city, beyond the wall that is, are the ancient buildings and structures which you'll find as you walk through the heart of the Lucca. The food here is considered to be some of the best in the country and you can enjoy it in any of the plazas which you'll find in the city center. Lucca is a great place for a 2 night stay during your time in Tuscany.
Where will you be heading to first?