New Orleans or NOLA as it is known by the locals who inhabit it, is one of the coolest spots in the United States to visit. Set in the deep south of the country within the state of Louisiana, this busy little city is a great place to visit for anyone who is traveling through the region. You can reach New Orleans in 4 hours from Houston and 8 hours from Florida and if you have not thought about going yet then here are 5 reasons which may change your opinion.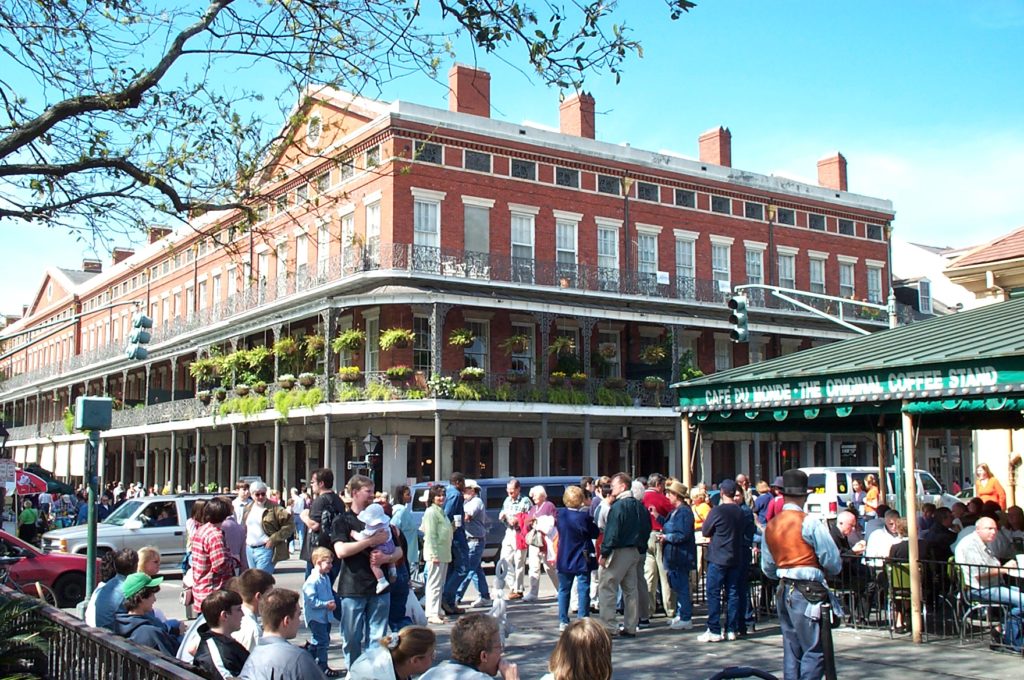 Music
New Orleans is the spiritual home of jazz music, a fact not forgotten by the locals here and if you want to hear some of those smooth trumpets and rough voices then this is the place to be. Aside from the jazz music, NOLA offers its visitors a huge range of live music venues with a plethora of different performers. Walking down a street in New Orleans it is not beyond the realms of possibility that you will see a rock band, pop singer and jazz quartet all playing in neighboring bars.
Nightlife
Within the French Quarter you will find some of the most outstanding nightlife that exists in the world, bustling streets filled with people from all walks of life who are looking for a party. The saying in New Orleans is 'let the good times roll' and that is exactly what happens throughout the city on a nighttime on streets like Bourbon Street.
History
The blend of culture and history in New Orleans has lead to a wide variety of things for you to explore and styles to discover. Such has been the migration over the years in New Orleans, you will be greeted by a mixture of French, Cajun, Creole and African culture which perfectly blends to create such a cool city. You can see evidence of this in the food, architecture and of course, the locals, as well as in merchandise and holiday cards from souvenir shops.
Way of Life
There is a real laid back way of doing things in NOLA and you get a sense of this as soon as you enter the city. Whether you are in bars, restaurants cafes or markets, the general consensus here is about not stressing and enjoying your time in this amazing city. If you are planning to spend a few days in the city then by all means try to fill your schedule but allow some time to do very little as it is actively encouraged here in New Orleans.
Scenery
Such is the position of New Orleans on the south coast of the United States, the landscape is really interesting. It is here that the huge Mississippi River meets the ocean and the river itself runs through the heart of New Orleans. As you enter the city you will drive over vast swampland complete with mangroves and alligators.
If you haven't yet visited New Orleans then you should most certainly get it on your travel list, this is really a city like no other and one that will leave you with the opinion that this truly is one of the coolest and chicest cities in the world.