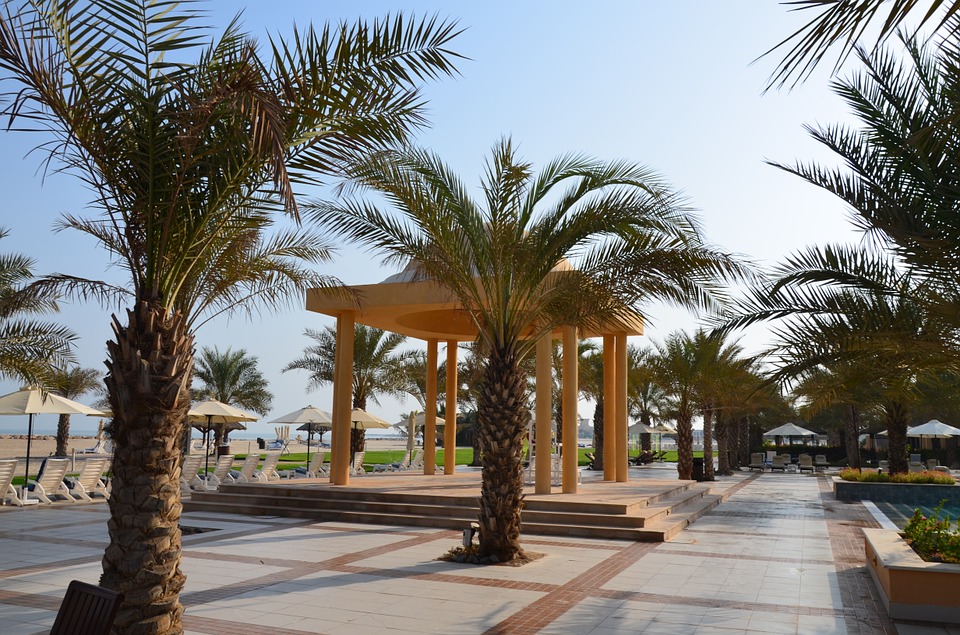 Famous for its Arabian Gulf beaches, the site of Ras Al Khaimah acts as an escape from the city for many. Backed by the Hajar mountains, the area makes a great base for sightseeing and exploring a rugged area. While the city is modern, there is a major tourist attraction called Jazirat al-Hamra that gives visitors a glimpse into the Emirati life of fishermen and pearl divers before the oil rush began. So, if you want to experience all that this country has to offer, then there are hotels in Ras Al Khaimah which will cater to your wishes and demands.
You would surely like to know what more sites are worth visiting during a vacation there. Let's check some of them out:
Ras Al-Khaimah National Museum
Housed inside a fort, which was once the residence of a ruling family until the early 1960s, this museum features a brilliant collection of ethnological and archaeological artifacts. We would definitely recommend visiting the Qawasim Room on the first floor which contains manuscripts, treaties, and more amongst the rulers of Ras Al-Khaimah and that of Britain. Apart from this, there are also exhibits of weapons which belonged to the royal family along with displays regarding the earliest settlers in the area.
Jazirat al-Hamra
If you are looking for ruins or perhaps for some photogenic sites, then this place will be perfect for you. With its traditional coral block architecture which has been left to rot now, the dry desert climate has helped preserve them after the villagers left during the 1960s (oil rush). You will feel like being in a time capsule or of being in a land lost to time.
Jebel Jais
The tallest mountain in the UAE is part of the Hajar Mountain Range and stands at 1,934 meters. You can take a 20 km drive up to the top, but there are viewing platforms along the scenic route which will allow you to take in the stunning vistas of the distant views. So, if you have been planning to take your family on a drive, then this is the right spot.
Khatt Springs
The area is noted for its therapeutic and relaxing properties due to its mineral-rich hot pools. These ambrosiac waters are the top draw for visitors who want to get away from the pains of travelling and sightseeing. There are also around 70 archaeological sites around the area, if you want to to check out some tombs and towers which were unearthed. Whether alone, with friends or with family; this is one of the ones must visit places.
Ras Al-Khaimah Beach
If you are tired of museums and archeological sites, then it's time to head over to the beach which is full of gold-toned sand that is cared for. The facilities are excellent here and you will be easily able to get everything you need, like from freshwater showers to cafes and more. If you are interested in watersports, then there are provisions here for them as well.
Ras Al Khaimah is an excellent vacation spot which cannot be fully appreciated without spending a day there. So pack up those bags and get ready for a vacation like no other.