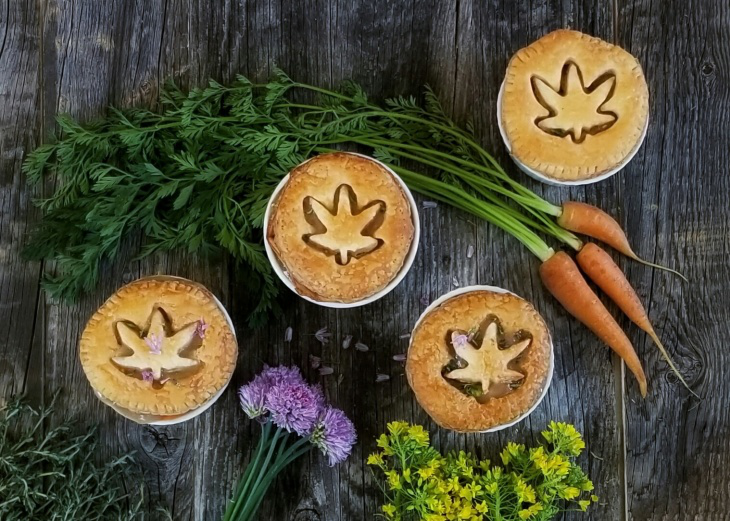 Cannabis and CBD have become quite popular in recent years as legality around cannabis has heightened other interests surrounding the cannabis plant. CBD doesn't contain THC, which is responsible for psychoactive sensations one experiences after using cannabis. Health benefits and plenty of other reasons drive consumers towards cannabis and CBD offerings. Vaping cannabis oil or smoking a joint grown from organic plants is what conscientious cannabis users are after, and Lowell Farms of California give them the taste they are after.
The Beauty of Lowell Farms
There's something special about being on the central California coast with a pure cannabis oil vape on hand. William "Bull" Lowell may not have been smoking out of a vaporizer in 1909, but he surely was putting the same love into his plants as modern growers on the farm today. It was referred to as Indian Hemp. Bull loved to grow and smoke his harvests. There was nothing greater for him until a man named Henry J. Finger had to ruin the fun.
Finger was a prominent member of California's Board of Pharmacy, and he had no interest in letting Bull or anyone else smoke the Indian Hemp. He was influential in crafting a bill outlawing it in 1913. Bull Lowell had no interest in stopping what he loved, eventually getting his farm shut down and put into jail for his failure to compromise.
Lowell Farms has continued the tradition that was started long ago by Bull in their cannabis oil, and all of the products they offer. Cold-pressed CBD pens are offered, as are the finest flowers and pre-rolled joints. Whether one wants products containing THC or without in CBD, Lowell Farms has them covered in more than one way. All products offered are organic and grown without pesticides. There are no solvents in vape pens or harmful chemicals. It's purely about the plant. Lowell Farms recently made history in West Hollywood with Lowell Cafe.
A Dreamy Cafe
Lowell Cafe is set to open on October 1 in West Hollywood. It will be LA's first cannabis cafe. The operation had to get creative to follow state regulations in California. Lowell Cafe is divided into three sections. Licenses obtained allow for cannabis vaping or smoking, but not for the direct sale of food or drink products infused with cannabis. Lowell Farms created two businesses on the 20,000 square foot lot: a restaurant and retail establishment.
The first section consists of the cafe serving food prepared by the experienced and famous chef Andrea Drummer. While visitors to the 1,600 square foot cafe section aren't allowed to consume cannabis in any form in the area, they will certainly be able to quell their munchies. The indoor lounge expands on the unique experience being offered in Southern California.
High and exciting times rest ahead for those lucky enough to reserve a spot at Lowell Cafe. The indoor lounge area is a 2,500 square-foot area that allows for smoking, vaping and consuming cannabis. The same allowances are offered outside in the garden area, which is an additional 1,800 square feet. Both lounge areas offer an uncommon experience impeccably crafted by Lowell Farms.
Cannabis consumers have waited a long time for the chance to visit a cannabis-friendly lounge in Los Angeles. The wait is nearly over, but don't get too excited just yet. Reservations were booked three months out in a matter of minutes. Only the best is offered through Lowell Farms, whether infused with cannabis or not. Cannabis oil, pre-rolled joints, a refreshing beverage and the sunny California vibes will greet guests in the garden lounge at Lowell Cafe. An exciting prospect indeed.