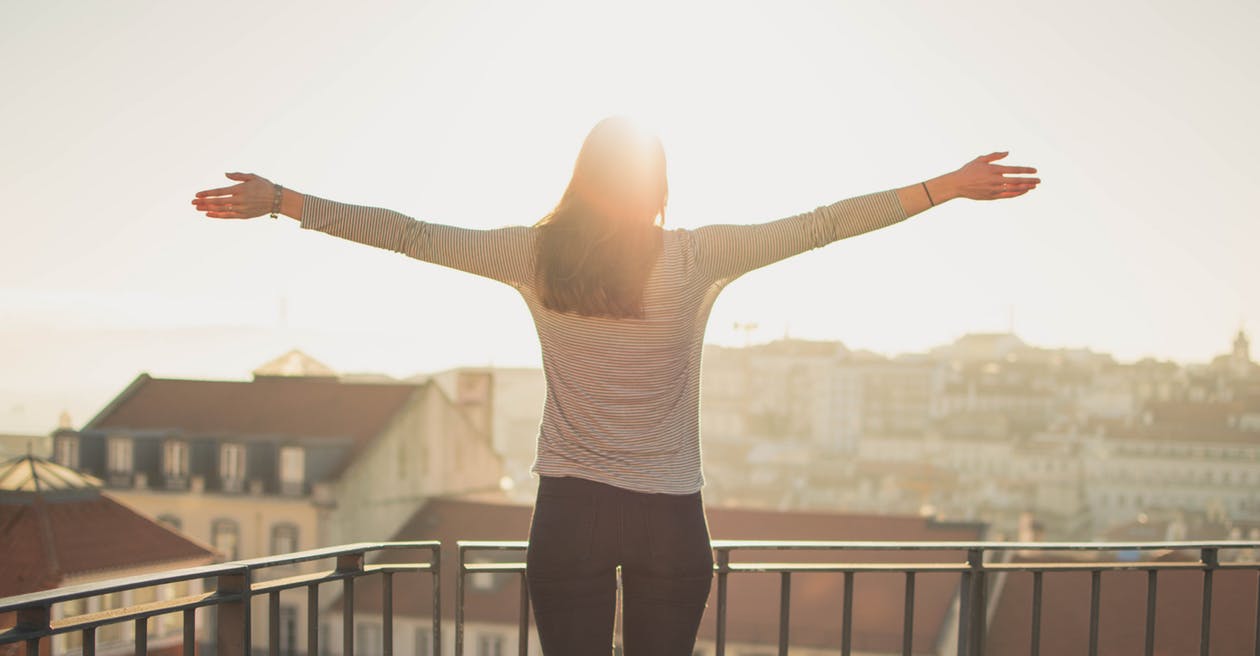 Armies of butlers named Jeeves, Mortimer and Reginald. Acres of grounds so gloriously landscaped, that even birds clean up after themselves. Walking into a restaurant and having the maître d' snap clap twice as your table is whisked into view, along with your own personal team of shiny, starched servers.
Yes, we all dream of experiencing life as a 1-percenter; maybe not forever, but at least for a while (okay, you're right: forever is better). But alas, unless our destiny includes winning Powerball or inventing a perpetual motion machine — or maybe just a kind of gum that doesn't lose its flavor in less than two minutes — then chances are that extended time in 1-Percent land isn't in the cards.
However, that doesn't mean that we can't enjoy some decadence every now and then, but without busting our budget or going into debt. To that end, here are three fabulous — yet affordable — ways to experience life as a wealthy jet setter, even if you're actually among the 99-Percent crowd:
1. Go for the Full Day Spa Experience
You've probably had a manicure or pedicure, and sure, those are nice. But if that's nothing — repeat, nothing — compared to the full day spa experience. We're talking mud baths. We're talking clay masks. Heck, we're even talking basking in the orange afterglow of a Himalayan salt cave. And if you purchase your package from a deal site (there are many out there on the web), you'll save big.
2. Rent a Party Bus
If you've never been on a party bus, or if you've just seen them from the outside and wondered what magic lies behind those tinted windows, then here's what you need to know: party buses are the most (legal) fun that you can have on the road. Seriously. They're like giant clubs-on-wheels, complete with state-of-the-art sound system, elegant upscale seating, coolers and fridges, and the list goes on. And if you're worried about costs, then relax: you'll typically pay less to rent a party bus for a full night (and the early morning for that matter) than you would to get a couple of boring, generic hotel rooms that never, ever have enough towels.
3. Head Out to the Blue
No, you don't have to settle to steerage class (ala Titanic) to whisk across the Atlantic or Pacific on a luxury liner. There are plenty of ways to score a great deal, including being packed and ready to go at a moment's notice —- since massive last-minute bargains are available to those smart and swift enough to grab them. And if a 1 or 2-week excursion is a bit too pricey, consider packaging it with a relatively cheaper on-land vacation in a city that you've always wanted to explore, like Boston or San Francisco. For example, you can spend a week touring the sights, and then embark on a shorter 3-night cruise. It's the best of both worlds.
The Bottom Line
Money can't buy happiness — but when you're among the 1-Percent, you tend to have more variety when it comes to misery (like when your under-butler keeps forgetting to polish the fireplace poker; I mean REALLY).
However, each of us can and should experience life as 1-Percenter every now and then — for fun, and perhaps to give us a taste of what's to come. Hey, someone eventually wins Powerball. Why not you?