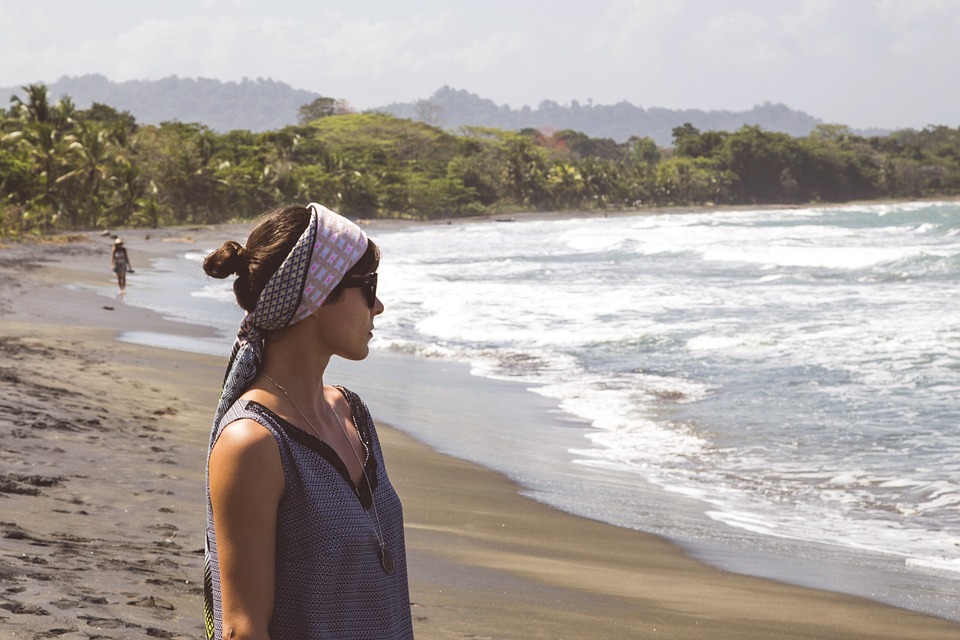 The Caribbean can have a bit of a bad reputation for crime and safety, especially for solo female travellers. When we read about some of the destinations on blogs or in the news, it can put us off visiting. But, from experience, I find that most of this is just hype. With a little bit of common sense, a lot of the islands can make a very safe and fulfilling place to travel. So, if you're thinking of visiting, the time to start searching for one of the luxury Caribbean homes is now. And keep reading this article to get some essential tips for solo female travellers.
What's True and What's Hype?
The biggest difficulty that we face is being constantly bombarded with conflicting information. Some sources imply that you're at risk if you leave the all-inclusive resort whereas others tell you that exploring on your own is perfectly safe. It's easy to find horror stories yet when you scroll down the comments everyone says that it's wrong and misleading. So what do you actually believe?
Well, it's a fact that some islands aren't as safe as others and certain areas and neighbourhoods are no-go areas for tourists. My advice is to start off with the safer ones so that you can get a feel for what it's like when you get your feet on the ground. Things change quickly and what was true a few years back may be obsolete now. The only way you can know for sure is by seeing it for yourself. Perhaps you should travel to some of the islands with a better reputation first before Jamaica, Haiti, or Trinidad.
But, it's also worth pointing out that most of the crime is directed to other locals. Gangs and drugs are big problems and when they're combined with politics the situation can become volatile. The most tourists usually suffer from is petty crime or excessive attention towards foreign women.
What Can I Do to Stay Safe?
Regardless of where you visit as a solo female traveller, you're going to be exposed to more risks than when part of a group. People may think that you're an easy target or vulnerable and try to take advantage of you. The Caribbean is no different, even on the safer islands. You should always make sure that you use common sense to stop any unwanted attention.
Don't walk around in revealing clothes or wear your bikini in the streets. This is actually frowned upon in some of the more conservative islands where church attendance is high. You'll probably get unwanted catcalls from the men and glares and stares from some of the older residents. It's also a good idea to walk as if you know where you're going (even if you don't) and to never admit you're here alone.
Finding the Right Accommodation:
One of the easiest ways to feel safe is to stay in accommodation with a good reputation. Book a place at one of the more expensive hotels. These tend to have higher levels of security or the beachside houses are more often than not in a safe or gated neighbourhood. And you're going to get more help and support from the staff who work there.
Not everyone can afford this luxury and if you're on a budget, you may need to do extra research before booking a place. A top tip from myself and other solos is to cross reference reviews of hotels on Trip Advisor. This gives you an accurate account of what they're actually like. And, you can also see recommendations from other people who are in the same or similar situations.
What Not to Do in the Caribbean:
Avoid going to isolated beaches at all costs. If some dodgy character sees a young western woman alone on an isolated beach, it may lead to unwanted consequences. You may find yourself hassled a lot, a victim of a robbery, or worse. Although this is very uncommon, being in an isolated place just increases the risk. When you want to relax on the beach and sunbathe, make sure others are around.
You should also do your research and stay out of any place that has a bad reputation. Don't even think about walking through in the daytime just to see what it's like and to take a photo or two. Again, it just increases your risk of being a victim of something unnecessary. If you wouldn't go into the bad parts of the city back at home alone, don't do it abroad.
It may be quite easy to meet and make new friends with both other foreigners and locals, especially when you're at the bar. But, you should also be wary of if there's any ulterior motive. Make sure you stay away from drugs regardless of how nice people seem to be around you. And, avoid accepting drinks off complete strangers too. It's quite easy for someone to slip something into your drink to take advantage of you. This, sadly, is especially the case for female travellers who appear to be on their own after dark.
Things to Remember:
The Caribbean is a safe place to visit as a solo female traveller and thousands do it every year without any incidents or problems. You should take extra care to use common sense and avoid getting into any situation that may be dangerous. If you visit countries like Cuba or Domincan Republic where the local language is Spanish, it would be beneficial if you took some Spanish lessons before going to help communicate with locals  And last of all, don't be afraid until you get your feet on the ground and can assess the situation for yourself.